Welcome to Paperwork Partners LLC
Are you overwhelmed with large piles of mail, stacks of unpaid bills, and poorly maintained financial records? Paperwork Partners LLC is here for you! We provide personal and professional financial administration to help with the management of your day to day financial affairs, so that you can have peace of mind.
Paperwork Partners LLC offers personalized financial management and organizational services for individuals, small business and busy professionals. Our services are especially designed to take care of paperwork and finances for senior citizens. An accredited member of the AADM, Paperwork Partners LLC observes a strict code of ethics.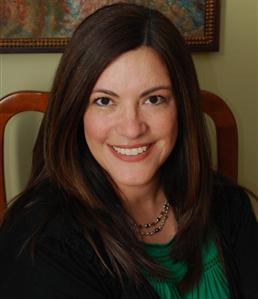 Some of the key financial and organizational services that we can help you with include:
Founded by Sandra Poarch, Paperwork Partners LLC is a full-service provider for daily money management and organizational solutions. We are here to take care of all your personal and professional financial requirements.
Sandra Poarch holds a Bachelors degree in Accounting from the Fordham University. Her professional experience includes working for major companies such as Deloitte, and UBS.
Fluent in Spanish and computer proficient, Sandra Poarch has over 20 years of professional and non-profit experience in financial reporting, planning, and analysis. Over the years, she has gained invaluable experience in managing finances for companies and individuals.
Helping People Simplify Finances
This company is driven by Sandra Poarch's passion for helping people simplify their lives by organizing their finances. She believes in giving people the peace of mind they seek, to have more time to do the things they enjoy.
She prides herself on having a keen attention to detail and delivering lasting results that improve the lives of clients. Her mission is to use her wide range of expertise to take care of the daily financial needs of individuals and small businesses who lack the knowledge or the time.
Her approach makes financial services affordable, flexible and incredibly personal for everyone to use and make their lives easier.